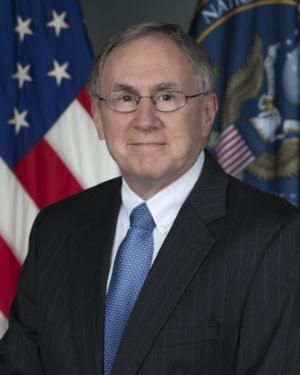 Russell Travers
Deputy Director, National Counter-Terrorism Centre
,
Office of the Director of National Intelligence
Russ Travers took office as the Deputy Director of the National Counterterrorism Center (NCTC) on November 13, 2017. He is a plank holder and has served in a number of leadership positions within NCTC, including Acting Director, Senior Counselor to the Director, Acting Director of the Office of Data Strategy and Innovation, and the Chief Data Officer for NCTC and ODNI.
Mr. Travers served for two years as the Special Assistant to the President and Senior Director for Transnational Threat Integration and Information Sharing on the National Security Council, where he focused on government-wide improvements in border security and information sharing and applying counterterrorism lessons learned to other transnational threats.
He has also served tours as Senior Executive for Transnational Organized Crime on the National Intelligence Council; Deputy Director for Policy Support at the Defense Intelligence Agency; Senior Civilian Advisor to the Director for Intelligence, J2, Joint Chiefs of Staff; and the Defense Intelligence Liaison to British Intelligence. He began his career as an intelligence officer in the U.S. Army in 1978.
Mr. Travers received Bachelor of Arts degrees in government and economics from the College of William and Mary. He has an MBA and JD degree from George Washington University.