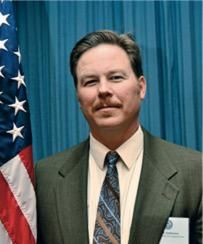 Mark Anderson
High Threat Preparedness Program Manager
,
Bellevue Fire Department, Washington
In over 28 years in the fire service, Mr. Anderson has served in a number of assignments developing knowledge, skills and experience in the areas of public safety planning and response for high-threat incidents, complex coordinated terrorist attacks and disaster management. This includes ongoing work as an operational first responder for Fire/EMS, technical rescue, hazardous materials and mass casualty incidents.
Since 1989, he has had extensive experience working on homeland security issues at the local, regional and state level, including strategic planning, policy and doctrine development, and the implementation of training initiatives to support all-hazards emergency management and response. Mr. Anderson has served on various national working groups beginning in 2008. He was the State & Local Chair of the Strategic Planning SubGroup of the InterAgency Board (www.iab.gov), a national emergency services stakeholder organization. He also consulted with the Department of Homeland Security, Office of Infrastructure Protection – Emergency Services Sector. He currently serves as a member of the Committee for Tactical Emergency Casualty Care (www.c-tecc.org), where he facilitates international outreach. Prior to, and concurrent with his fire service career, Mr. Anderson served as a Special Forces officer in the United States Army Reserve and Washington Army National Guard. He is knowledgeable on the subject of Defense Support to Civil Authorities, and the integration of military forces and plans for Homeland Defense contingency operations under the National Response Framework.