20 Feb 2020
Exhibitor news from Bladerunner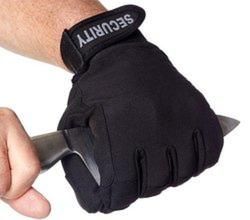 CTX 2020 exhibitor, Bladerunner, has introduced new anti-slash hand protection gloves for police and security personnel. According to the company, the surge in knife crime has led to a dramatic increase in the demand for hand protection from both police and security personnel.
In order to protect first responders, Bladerunner has lined its latest gloves with Bladenoma material. This material offers level 5 blade-cut resistance; the highest level achievable under the EN388 standard. These gloves not only offer blade-cut resistance but they are warm, flexible and look like ordinary gloves.
A company spokesperson said: 'We have seen so many instances of police being forced to confront, with bare hands, suspects armed with knives and machetes.
'Clearly, anyone tackling someone armed with a knife is at much less risk if they can grab the knife by the blade without causing immense damage to their hands. In a knife attack it is often the hands, being the first line of defence that suffer the most.'
Bladerunner have been supplying anti-slash and cut resistant clothing for over 20 years. All our products are tested by an authorised UK test laboratory to ensure that they comply with EN388: 2003 or EN388 2016.
Bladerunner is exhibiting at CTX 2020 on stand CT744.
Find more information on CTX and view the full 2020 exhibitor list here: https://www.ctexpo.co.uk/why-exhibit