01 Oct 2018
Can the military assist police forces in securing domestic safety?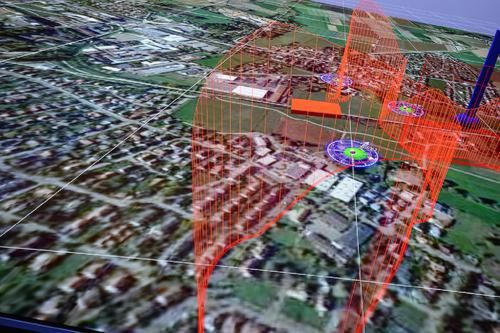 The events in Paris on 13 November 2015 completely shook the status-quo of domestic security, and what means are sufficient and suitable to protect the general public. The efforts of French domestic forces saved many lives, but within the immediate chaos, even they were not prepared to face the volume of munitions threatening them and civilians.
France has since introduced Operation Sentinelle, which has seen an additional 15,000 soldiers, police and gendarmes deployed across sensitive points of the country. As terror units permeated European cities over a four-year period, UK leaders – David Cameron's Conservative party – found themselves asking whether the UK needed a gendarmerie, sighting the French model as comparison. Ultimately, the answer was no.
Since then, Operation Temperer has allocated up to 5,100 service personnel, across all three military domains. The purpose of the deployment – staggered into three tiers of escalation – would see military personnel assigned protective security duties at key sites in the UK.
The terror attacks that took place in Parsons Green and Manchester Arena highlighted the impact Operation Temperer could have on assuring domestic security at a time of heightened threat levels. By relieving police forces of guard-duties, they were able to commit all their resources to preventing any further harm, through investigation.
The Parsons Green attacker was on-the-run and missing for a day, before being found in Dover; the domestic threat presented by a missing terrorist is second-to-none. Similarly, there were concerns over the Manchester attacker possibly having accomplices and it was only with the relief provided by the military that police forces were able to fully chase important lines of inquiry, and determine civic safety,
As the threats from domestic terrorism continue to pose new questions about the best way to react to and deal with them, we must not forget the importance of integrating our best trained professionals to deal with crisis situations.