05 Mar 2020
Bradbury Group introduces new M2MGO emergency exit door configurations
CTX 2020 exhibitor, Bradbury Group, has announced an extension to its M2MGO steel door product line.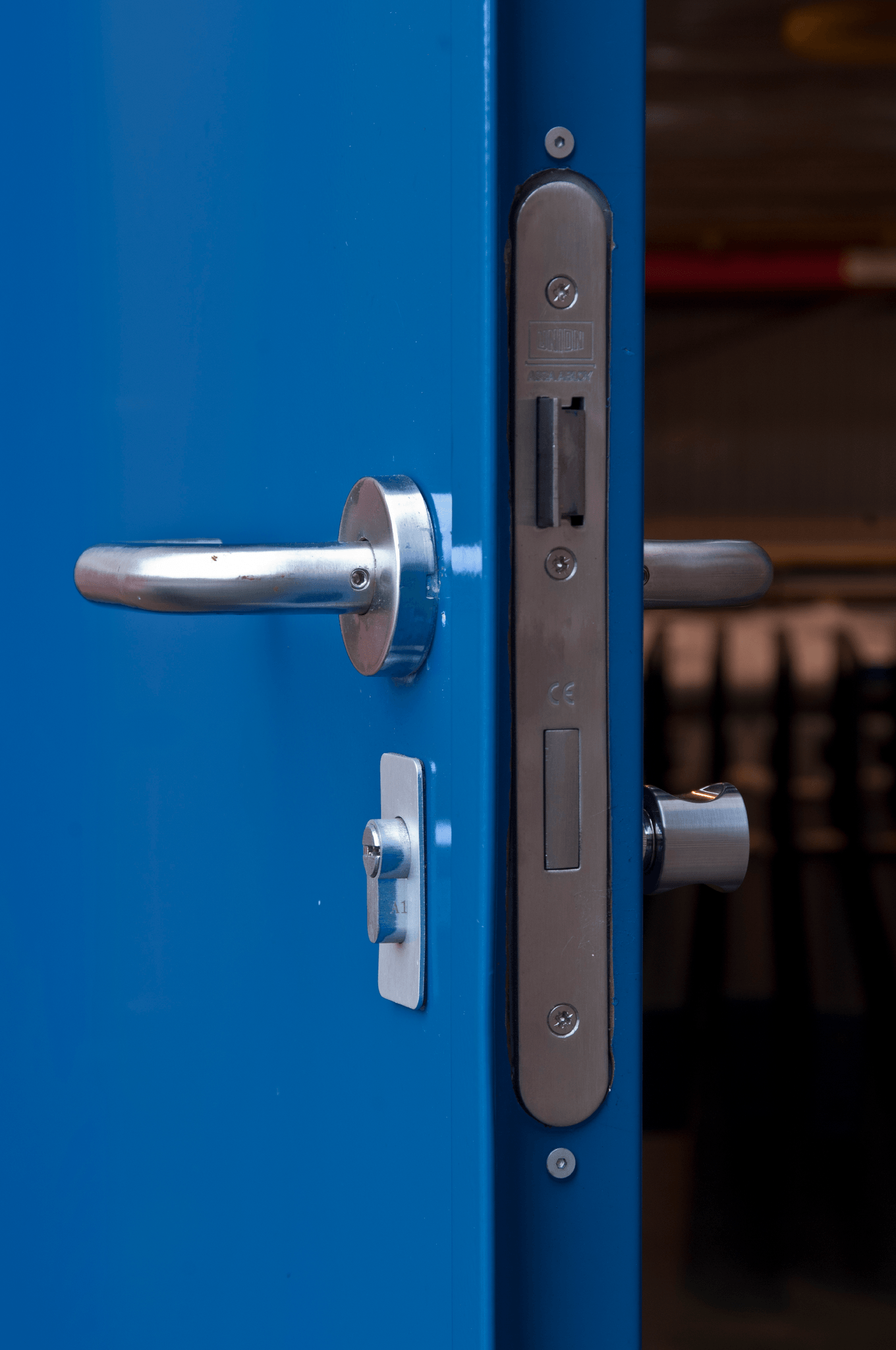 Introduced to the market in 2019, the M2MGO is a bespoke steel door which can be engineered, manufactured and delivered in just five working days. The company has now expanded the range to include inward opening single or double doorsets, louvres, limit stays, and a greater selection of both locking options and vision panel sizes.
Critical for enabling personnel and/or members of the public to safely exit a building during emergencies, M2MGO doors can be configured as personnel or fire exit doors, with a wide range of general purpose and panic escape locking options available. These options include a sashlock, deadlock, night latch, code lock, keypad, 10pt locking, and electric strike. Panic bars are available on both single and double doors, with optional external override hardware.
An additional upper deadlock, door closer, pull handles, push plates, limit stays, and a choice of thresholds are also available, alongside a great selection of bladed louvres and vision panels, to suit varying requirements, including DDA specifications.
At their headquarters, Bradbury Group has a tailor-made paint line, with three automated spray booths and a large oven. All M2MGO doorsets are primed or polyester powder coated in-house, in a selection of Bradbury Group's 23 most popular colours, including a green, a red, and a variety of blues, whites, greys and browns.
You can find out more about the range of express steel doors, and configure your M2MGO for a quotation, here: https://bradburyuk.com/m2mgo/
See all CTX 2020 exhibitors here.